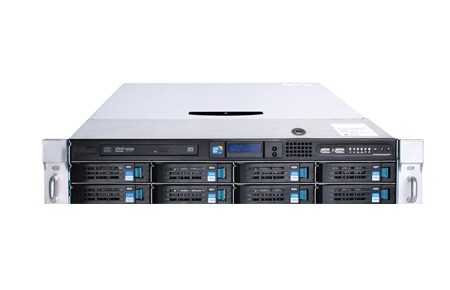 AcCluster Cloud Storage
AcSpace is an independent and controllable domestic brand proposed by Virtual Clusters, and its products include the AcCluster and the industry's first domestic cloud platform based on Phytium/Loongson hardware. They are safe, independent and controllable and are specially developed for government, military industry, finance, taxation, confidential and other industries.
AcCluster was jointly researched and developed by the 706th Research Institute CASIC and Shenzhen Virtual Clusters Information Technology Co., Ltd. It adopts 64-bit Phytium/Loongson server hardware, Kylin operating system and distributed storage system software VCFS and is a domestically made "safe, independent and controllable" massive big data storage system.
Product advantages

Completely independent and controllable
100% domestically made software and hardware have eliminated the security risks from the root, making the whole process of R & D, production, upgrade and maintenance controllable.

The safest and most reliable one in the industry
Adopting a leading fully distributed computing and storage architecture without single point of failure, it can minimize unplanned outages and ensure the uninterrupted service delivery of front-end applications. It has made available the end-to-end security technology to ensure the security of multiple paths, such as data access, transmission and storage.

Flexible extension
It can provide users with large-scale horizontal expansion ability and PB file system to realize the cross-platform sharing of massive data. Also, it can provide multiple access modes, including block devices (SAN), file systems (NAS), FTP, and objects, etc., and dock the cloud platform to realize virtualization capabilities. Carrying multiple services, such a system can be used as the underlying storage support of the big data analysis platform and serve as a high-end storage system in the era of big data.

Intelligent management
The integrated complete control of resources can eliminate manual intervention and simplify the complexity of management to the maximum extent. Tailored for users, it can provide a highly automated and intelligent storage management environment.
Product specifications
AcCluster-2U8 hardware specifications

Specification

2U

Operating system

Kylin

Processor

Phytium FT1500A, 16-core

Node number

1

Supported disk type

SATA/SSD

Memory

32GB

Supported number of disks

8

Supported disk size

3.5"/2.5"

Network data interface

4*1GbE/2*10GbE

Overall power consumption

<=200W

AcCluster-2U8 software functions

Maximum storage capacity

72PB

Maximum node number

200

Supported copy number

2-12

个

Protocol support

iSCSI, NFS, CIFS, FTP, and HTTP

Load balancing

Balanced access to data read and write available

Online expansion

Supports node-level and server-level expansion

Single name space

A unified storage and access directory and space available

Snapshot

Supported

Automatic recovery

Supports the automatic migration and recovery of failure nodes and hard disk data without manual intervention

Intelligent monitoring

Supports the monitoring of a variety of detailed running status, including overall storage status, storage node status, hard disk status, and network status

Alarm function

Email and log

Thin provisioning

Supported

Metadata security

Active-active and active-backup modes available

Data security

Supports copy and erasure

Data protection

Supports hard disk level, node level and cabinet level protection

Hard disk sleep technology

Supported

Quota

Supported

Management interface

CLI and Web-based graphical user interface