China Merchants Bank Chongqing Branch
Customer demands
Director Wang, Science and Technology Information Department, China Merchants Bank Chongqing Branch:
Our bank's double-record system has been using vClusters' distributed storage for nearly two years. During this period, Virtual Clusters has provided excellent after-sales services and stable products, which has well supported our businesses.
Customer demands
● China Merchants Bank Chongqing Branch has 47 outlets in total, and with the "double record" data growing day by day, they are in urgent need of a set of storage system that can be dynamically expanded.
● Massive recording, video and picture files need to be stored for 10-15 years, which requires a very large storage capacity.
Solution
● Three storage modes, respectively file, block, and object are used to provide storage space for the double record platform
● In the early stage, three 2U 16-day storage servers were used to set up distributed storage clusters and the three-copy data protection mode was adopted to improve data security
● Access to the data from each sub-branch within the jurisdiction of Chongqing Branch will be realized gradually to achieve unified storage and management; the capacity will be expanded as needed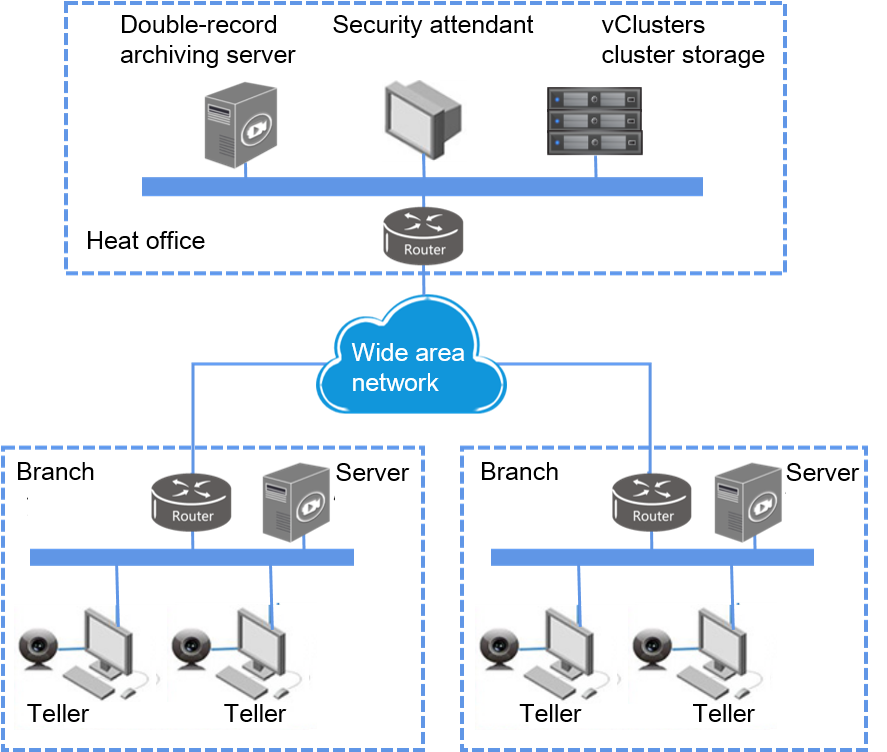 Customer value
Distributed storage architecture minimizes the cluster investment and enables on-demand procurement to reduce initial investment;
Single name space and visual web-based management platform to facilitate easy maintenance;
Data is stored into different data nodes by means of data slicing and scatter storage.
Three-copy redundancy mode to increase the reliability by 30%;
Universal hardware platform enables customers to purchase or make use of the old equipment all by themselves, thereby reducing hardware investment;