Customer's comment
Director Wang of the Technology Research and Development Center:
Based on our company's application of E-surfing Store Keeping, the vCluster AI video intelligent analysis system has made its contribution to perfecting the E-surfing Store Keeping in combination with the current massive video data resources. At present, the digital transformation in various industries has been on a fast track, and AI will play an important role as the core and basic capacity of new infrastructures. The vCluster AI video intelligent analysis system has provided E-surfing Store Keeping with a brand new platform with the full-stack AI capacity and provided services for our company with its features of generalized preference, openness, easiness for use, one-stop, low threshold and high efficiency.
Customer demand
In the membership management of stores, there are so many members that it is difficult for the service staff to know and be familiar with each of them. If staff cannot recognize the exact identity of the VIP when he/she arrives, it is impossible to provide accurate services.
Today, with the increasingly fierce business competition, effective business management has become an important factor in the success of business marketing. How to scientifically and effectively analyze the traffic in time and space and make business decisions quickly and timely has become the key to the success of business and retail marketing models.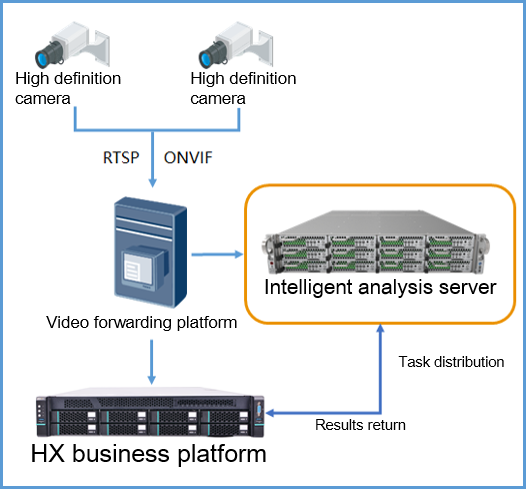 Core value
The Smart Store provides VIP recognition based on the face intelligent analysis technology. For old members coming to the store, it can locate the membership identity information quickly and accurately and carry out precise and personalized marketing by linking to the membership information (special discounts, purchase records, consumption frequency, and shopping preferences, etc.), which can not only help to improve the service quality, but also enhance the image level of the store.
Make statistics on the flow of customers entering the store and form operating statements to support the decision-making.
Advantages of the solution
Support the simultaneous deployment of traffic and VIP identification;
Support the edge deployment of smart boxes and the central deployment of servers;
High cost performance;
Directly upgrade the existing ordinary cameras to make use of the investment of existing monitoring equipment.